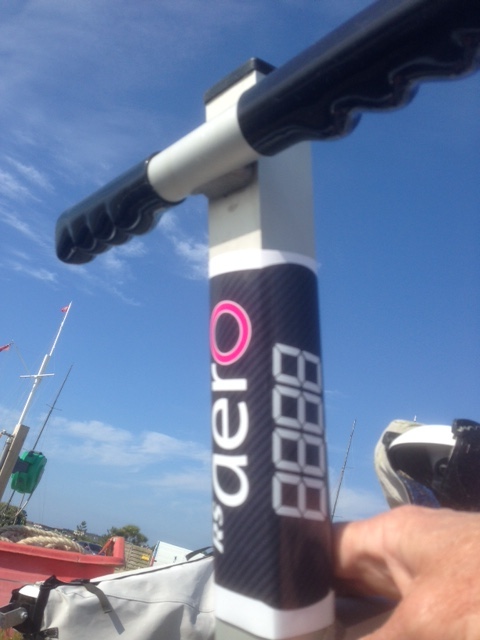 73 RS Aero sailors will recall the challenges we had when we came ashore at the first UK Nationals at Weymouth last year to try to find our trolleys from piles of 73 near identical ones!
We have worked to produce a solution going forward. Thanks to our UK Class chairman, Peter Townend, for the initial designs & prototypes and then to RS for taking the project on.
We now have available super smart stickers that will wrap around the front square post of our trolleys displaying our sail numbers on either side, plus RS Aero on the front for when we are mixed fleet racing.
Simply wrap the sticker around the upright of your trolley with 'RS Aero' facing forwards. The digital numbers '8888' are already there on each side and you can form your own sail number by simply peeling off the individual segments of the digital '8's, like our sail numbers are formed.
These are available from RS Sailing at £5 each.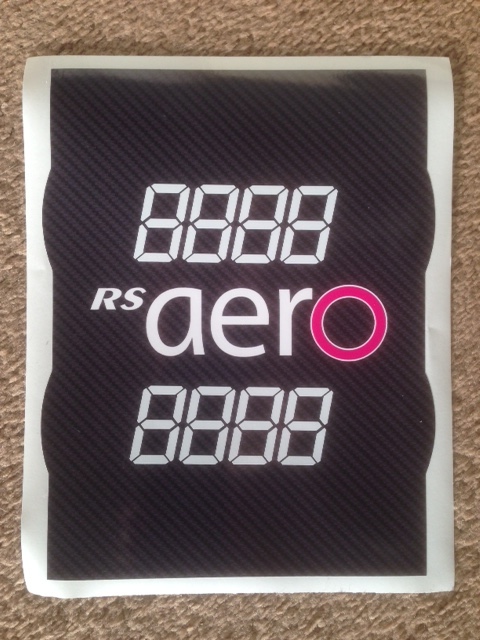 However, for UK Class Association Members the UK Class Association has made a bulk purchase from RS and by negotiation and subsidy can offer them at upcoming events (starting with the UK Nationals) at the discount rate of just £2.
I hope at that price every member will be keen to buy one, they are very smart and will assist tremendously when you are keen to get back ashore!
UK Class Members who want too get their sticker mailed can email me at
manager@rsaerosailing.org
with their postal address and sail number and I can give them details off how they can pay £2.60 (to include postage) by paypal, bank transfer or cheque and I will mail the sticker to them.
Additionally, these should be available at major International events; Travemunde Europeans, Garda Aerocup and the US Champs at Cascade Locks.
Trolley Stickers with pre printed sail numbers will kindly be provided by RS with all new RS Aeros going forwards.
Say goodbye to the days of not being able to easy identify your trolley!