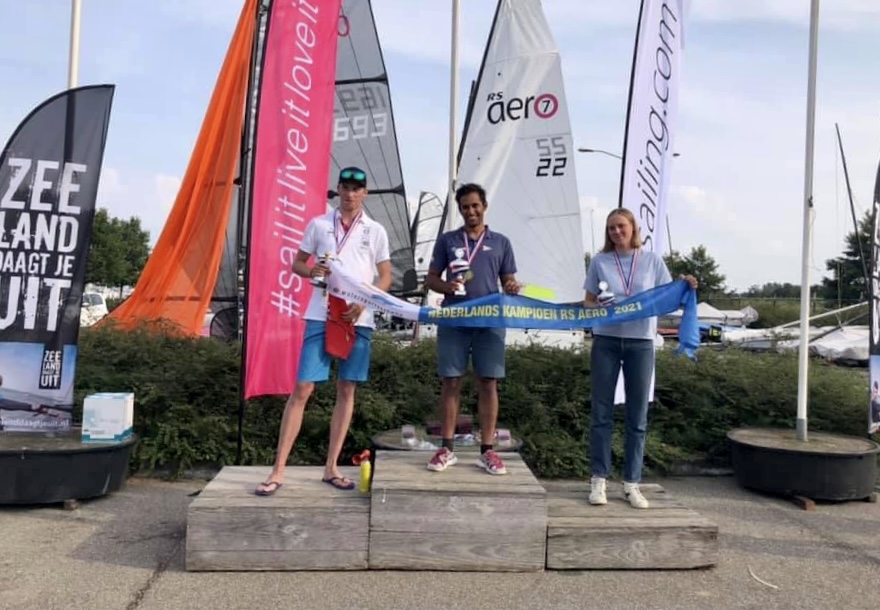 Write-Up
Dutch Open & Championships – Bruinisse, Netherlands, 18/19 Sept
Thanks to Julius Hornung for his report;
DAY 1
Day one of the Dutch RS Aero nationals was a tough one. With 5ish knots across the course, there was just about enough wind to run racing. Patience and boat handling were the name of the game, as the leading pack did what they could to keep their boats moving. Strategy was pretty simple: bang left and you would be okay. Overnight leader is Julius Hornung from Hamburg, Germany with two seconds, a fourth, and a first (with a commanding lead) from four races. Second is Dutchman Shivan Ramdas, who was let down by a 9th after starting the day with three hard-fought bullets. He is followed by Belgians Victor and Anouck de Ripainsel in third and fourth. Remarkably, TEN of the 22 competitors scored a top-5 result today, showing how even the competition has been so far. Tomorrow promises to shake things up with four more races and an early start…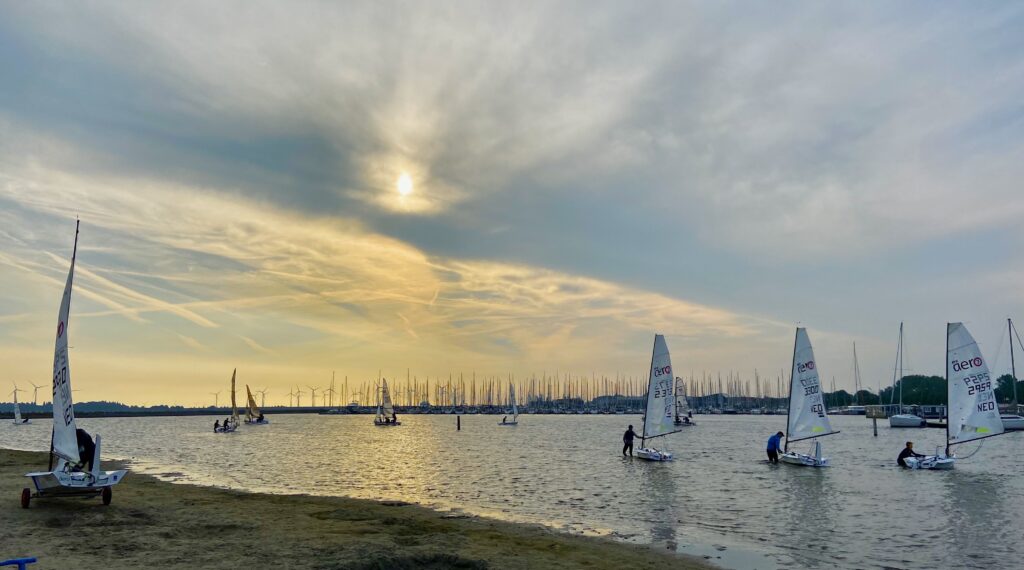 DAY 2
Despite an early start to take advantage of the morning breeze, it was another tough, light wind day on the Sunday of the Dutch RS Aero nationals. To make things even more interesting, a discard kicked in after race one, and yesterday's straight-forward race course was replaced with a minefield of glassy patches capable of turning heroes into zeroes. Racing was dramatically close, with almost everybody sailing at or near the front at some point during the day.
In the end, it was a Dutchman Shivam Ramdas that who won the event from Germany's Julius Hornung with 3 bullets and a second. Belgian Anouck de Ripainsel rounded off the podium and finished first Lady too, climbing a place from fourth with a consistent day's sailing.
Despite light winds, the 2021 RS Aero Nationals have been an amazing event. The racing was unbelievably close and off the water it was smiles and good vibes throughout— a big thank you to hosts at Aquavitesse for organising an amazing event.