We can look back at a very successful Open Dutch Championship in the weekend of 16/17 September 2023.
With 34 entries we can say that the Aero Class is growing and a special 'thank you' goes out to the group of foreign sailors joining the event. This proves that the Aero class has a very strong international sailing community. Thank you all for coming to Bruinisse.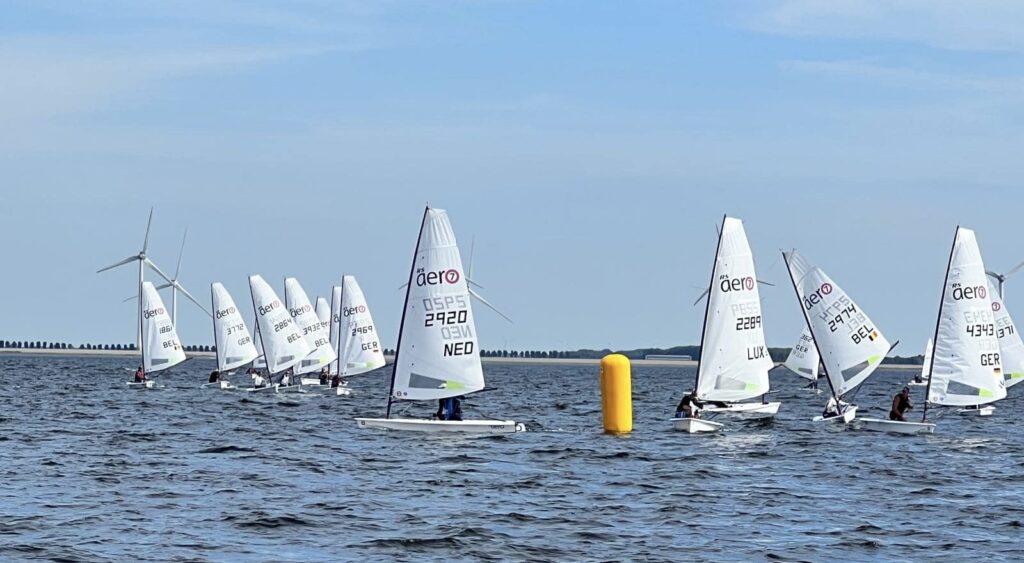 The Friday afternoon we met a lot of you for registration and boat rigging. We even saw a few boats going out in the beautiful sunny weather. First race day was forecasted to be light winds. And indeed, after arriving at the race area the races had to be postponed waiting for some wind. It was worth the wait as the wind started filling into a nice constant breeze of 7-9 kts. Thanks to an excellent race comity we sailed 4 races.
The second day started with cloudy skies and lower temperatures. As forecasted the winds were stronger but weakened during the day. Again 4 races were sailed and as the heavy weight sailors were happy with the stronger winds in the first 2 races, the lighter weight sailors were getting happier when the wind was dropping. This led to a nice mix in the race results.
We would like to congratulate Victor de Ripainsel for winning the Open Dutch Championship RS Aero 7!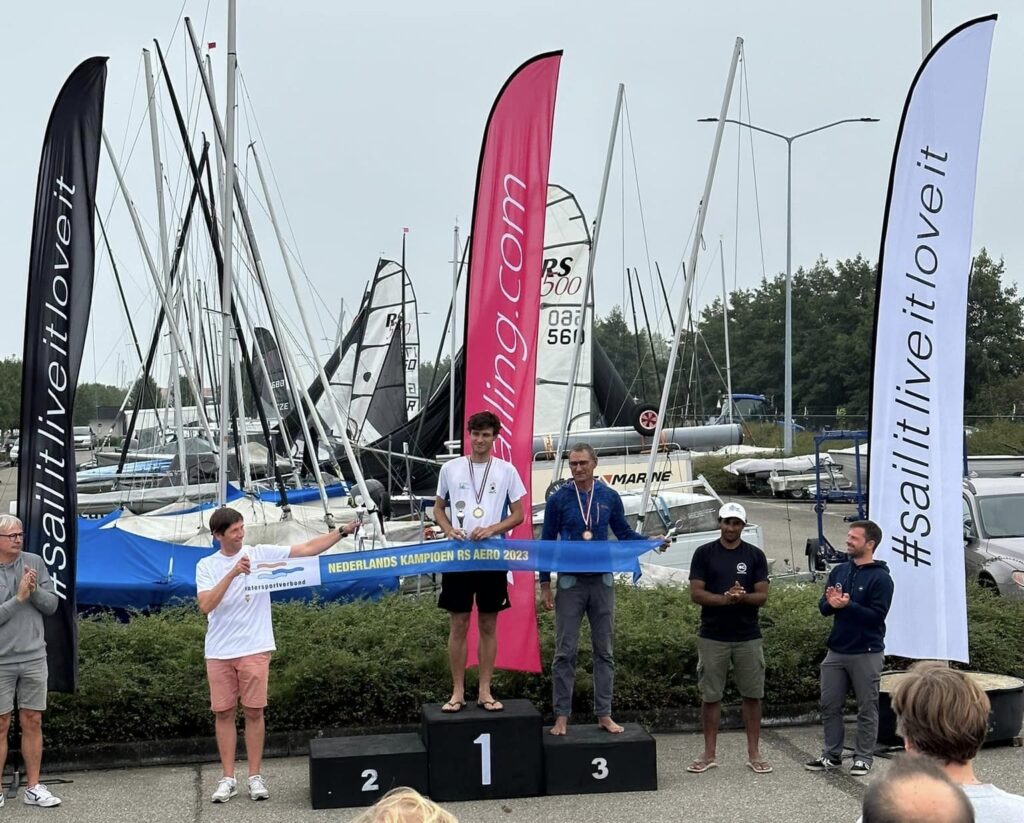 We are also glad to see the Aero 6 is steadily growing and congratulate Jara Moorman for winning the first Dutch Championship Aero 6.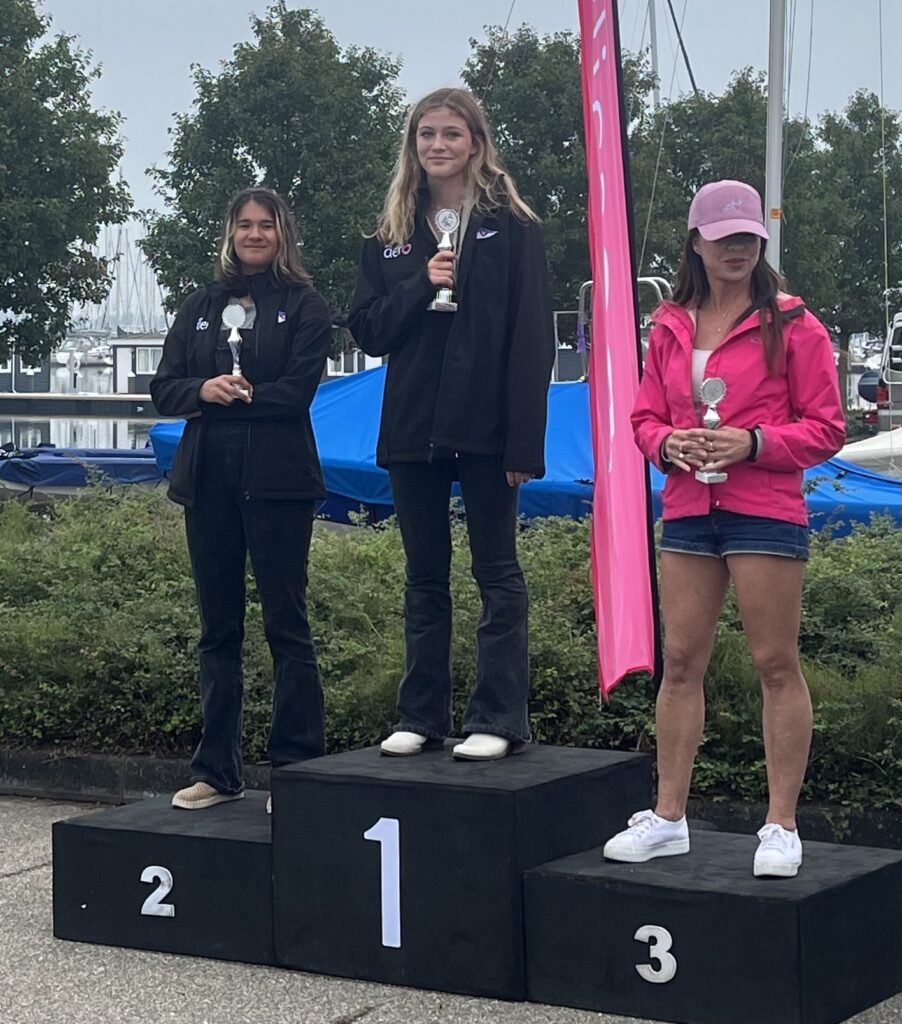 A big thank you goes out to Aquavitesse. Always a pleasure Marieke, Richard and team to be at your beautiful venue in Bruinisse.
And last but not least a big round of applause to Sacha Ruijs and team. Thank you for a wonderful sailing weekend with fair and good racing.
Hope to see you all again at one of our events and off course at the Open Dutch championship 2024!
Results RS Aero 7:
Results RS Aero 6: